Our 6 recommendations For Unique Treks & Tours In 2023
Namaste!
We have rounded up six of our favorite trekking trips here in Nepal, 2023.

Nepal, the most classic trekking country in the word, is a paradise for mountain hikers and climbers. The entire country is provided with countless trails over mountain ridges, along rivers, over very high mountain passes and through primeval forests of unearthly beauty.

A hiking trip here is more than just walking, you experience the country together with the extremely hospitable Nepali as well as the religious and cultural wealth of Nepal also exerts an enormous attraction on the traveler.

You can choose from the so-called lodge & tea house trek where you spend the night in simple mountain hut-like accommodations and the camping tent trekking.

In addition to the standard programs, HvTreks has reliable travel agents with whom we can put together a tailor-made Tours.
.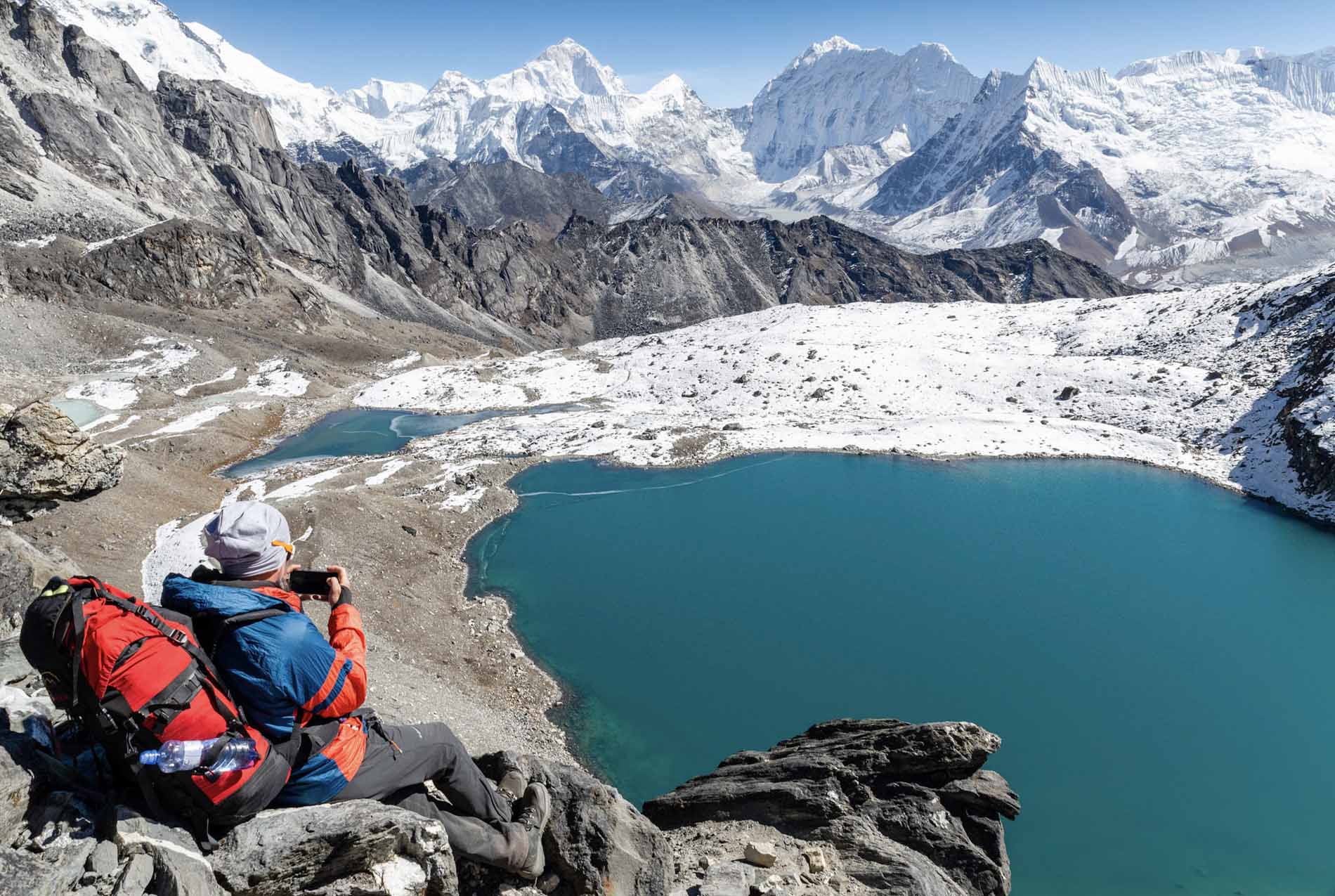 Everest Base Camp & Gokyo Trek
Everest Base Camp & Gokyo Trek (Autumn Offer!)
Trekking in the Everest area is an awesome experience! This is a laborious trek leading to Gokyo Lake and over the Cho La Pass at 5330m which takes us into the Khumbu valley above Lobuje. With eight of the world's ten highest peaks, Nepal is loaded with spectacular mountains vistas.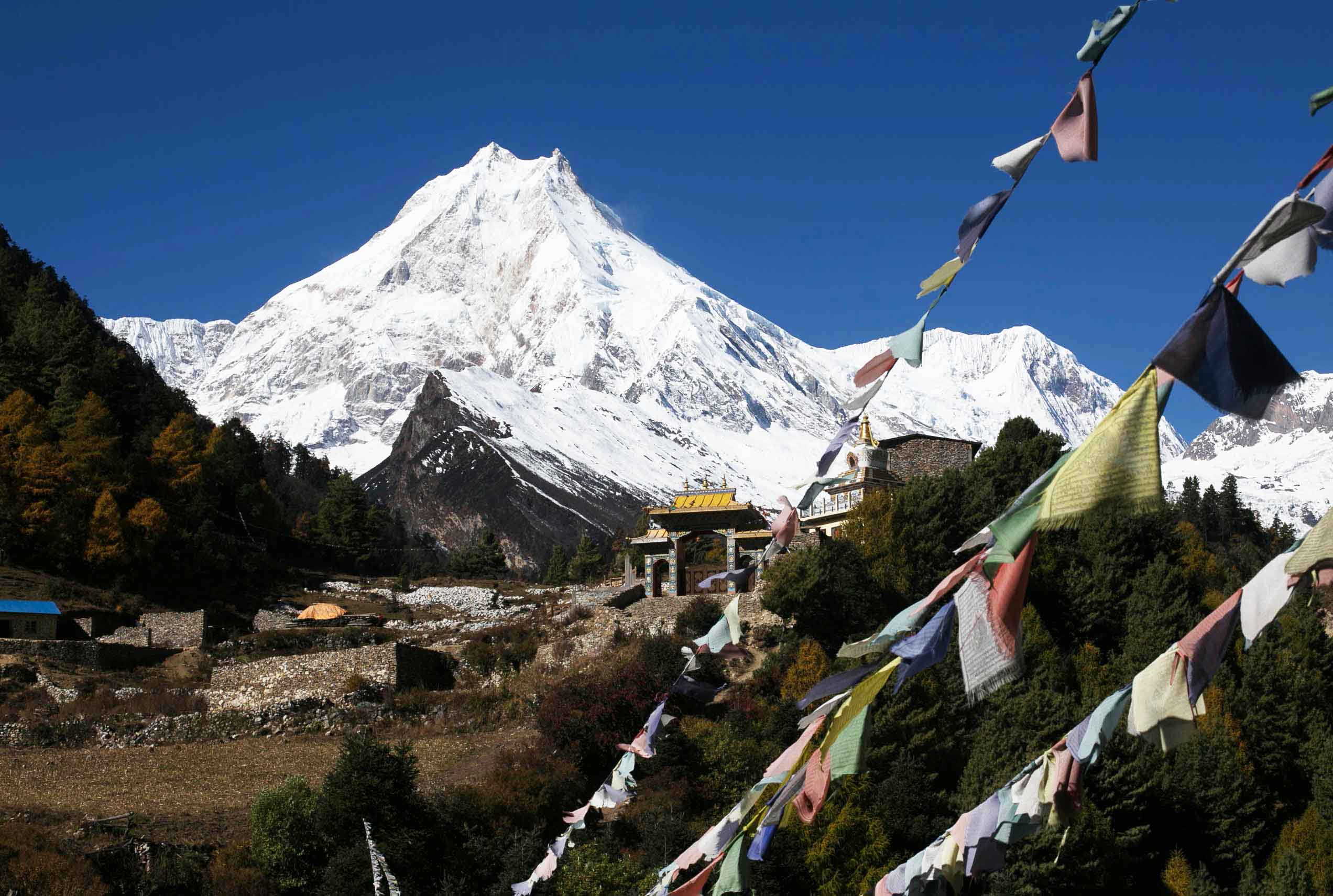 Manaslu Round Trek
Manaslu Round Trek (Autumn Offer!)
Manaslu Round Trek is a well-loved trekking route, providing with pristine mountain views, rich culture and genuine adventure sum up the trek experience around the 8156m Manaslu. Opened in 1992, this area offers a combination of rich culture heritage, supreme beauty, and biological diversity..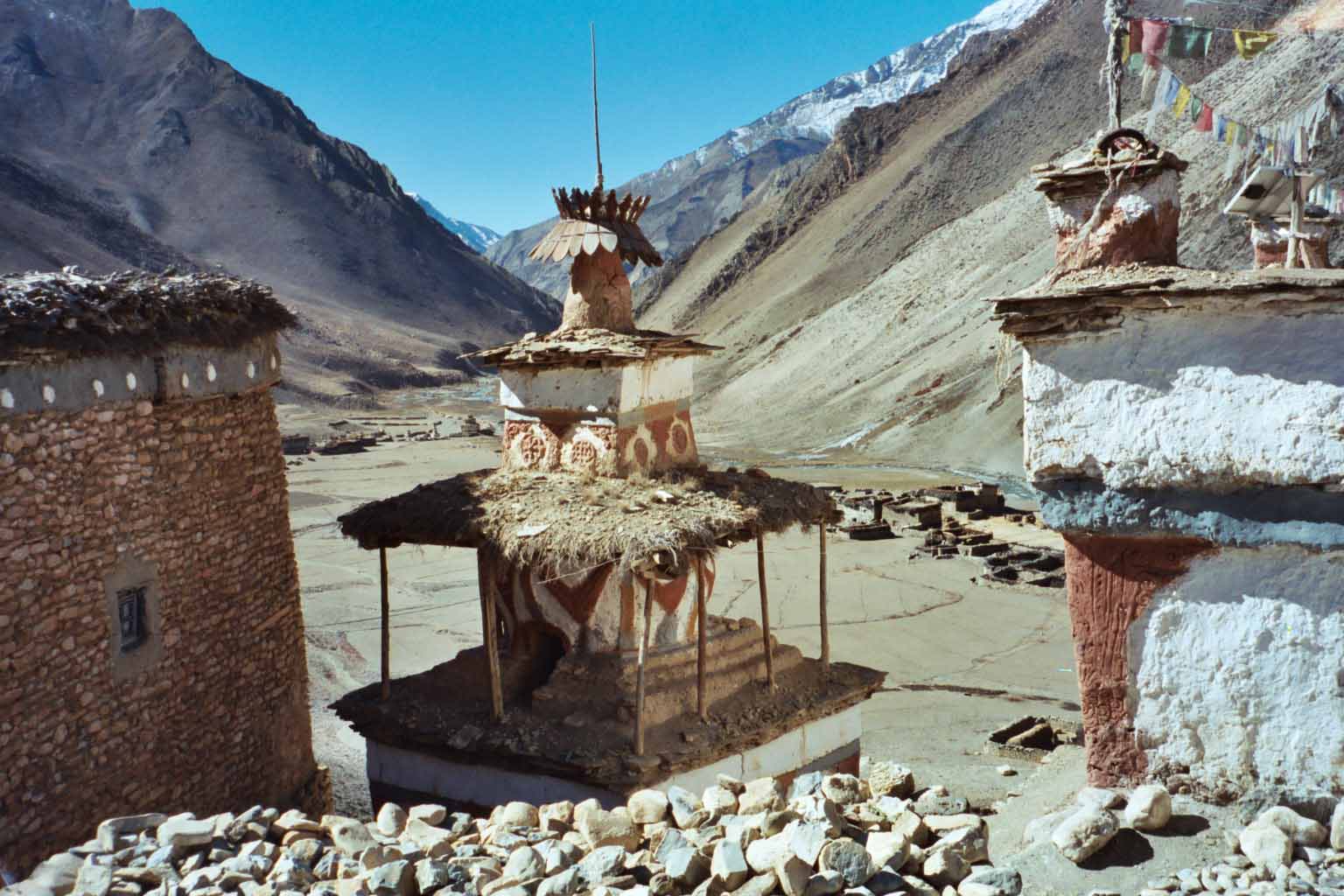 Dolpo (lower) Camping Trek
Dolpo Camping Trek (Autumn Offer!)
Lower Dolpo lies in the far western hilly region of Nepal. Trekking in this region includes witnessing the high Himalayan valleys, which resemble the Tibetan highlands. The major highlight of this trek includes "Shey Phoksundo National Park" which is the largest National Park in Nepal.
Mera Peak Climbing
Mera Peak Climbing (Autumn Offer!)
Mera peak that lies in the Makalu-Barun National Park is one of the most popular peaks in Nepal for climbing. Located to the South of Mount Everest in the Hunkhu valley, it is relatively easier to climb than most of other peaks. The mountain itself has three main peaks, Mera South (6065 meters), Central (6461 meters) and North (6476 meters). Mera Central is our purpose on this trip.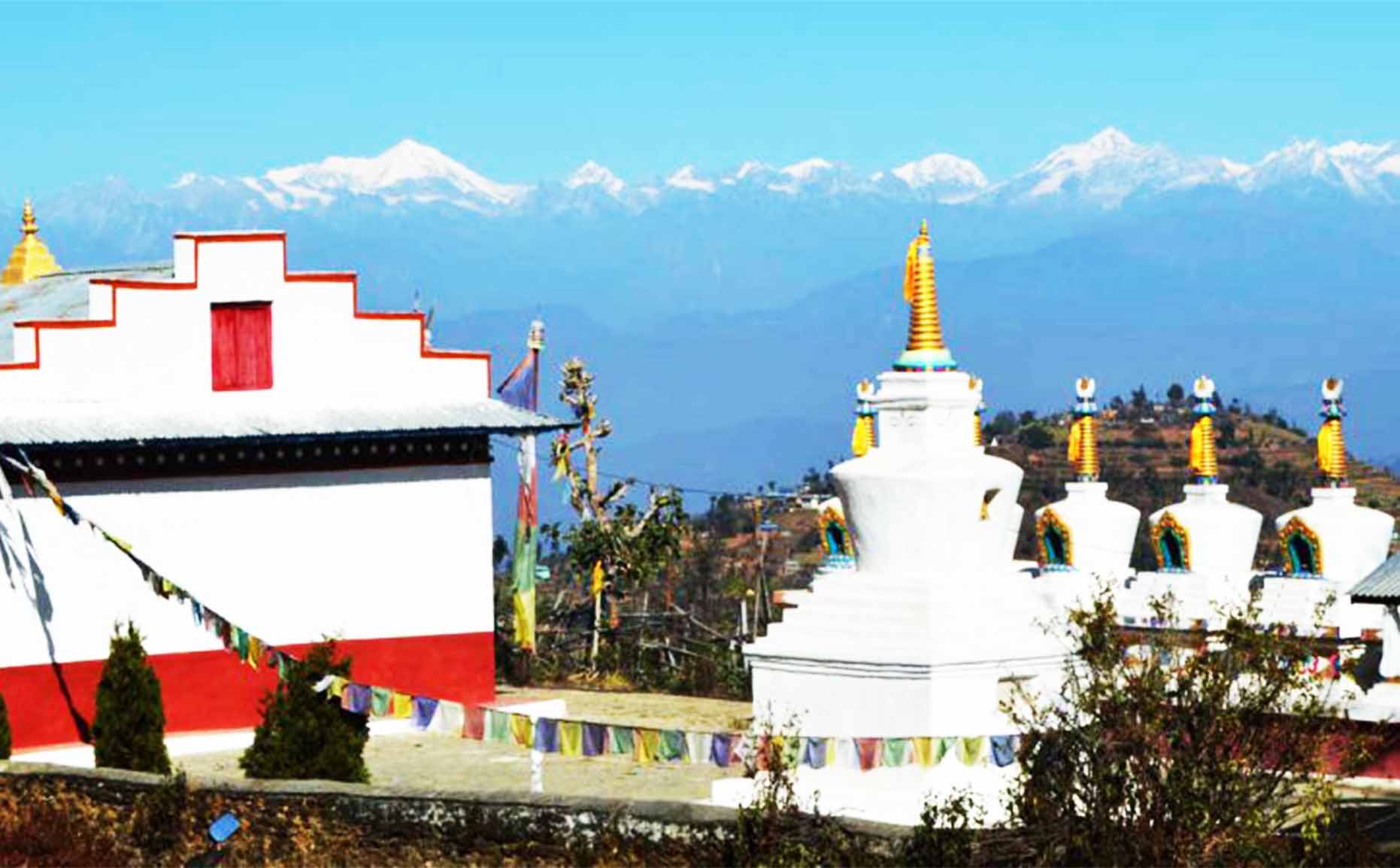 Panorama Hiking Temal Village Tour
Panorama Hiking Temal Village Tour (Christmas Offer!)
The Temal Area is rich in Buddhist legend. It is a cultural tour. But yes, views of the Himalaya and the beautiful jungle and river terrain will be seen as we walk from village to village. The Temal area holds several ethnicities (Magars, Kami, Damai, Chhetri, Brahman as well as Tamang).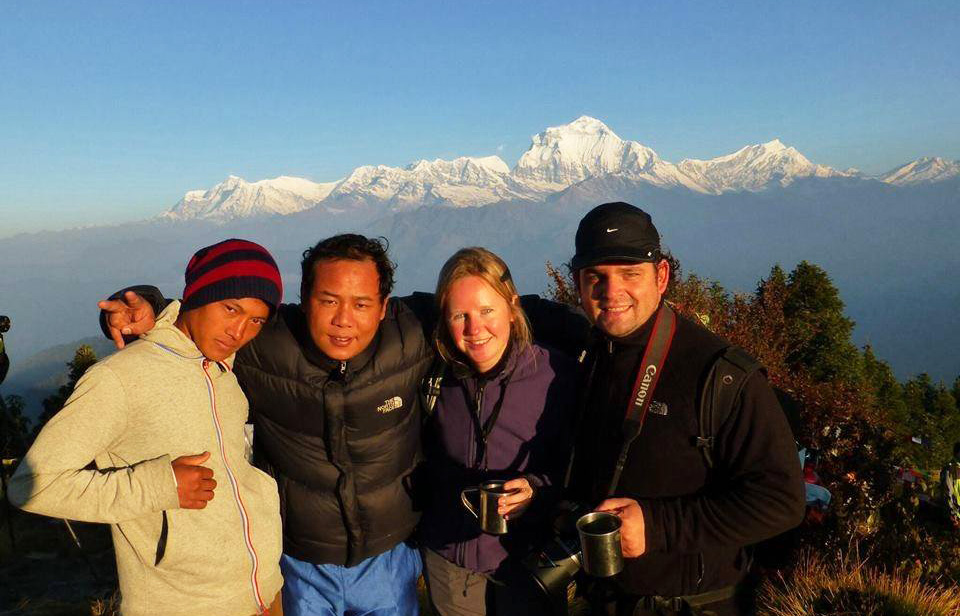 Annapurna Sunrise & Chitwan National Park Tour
Annapurna Sunrise & Chitwan Tour (Christmas Offer!)
The Annapurna Sunrise Trek, also famously known as Poon Hill Trek, is a comparatively easy walk winding through villages and rhododendron forests. This invigorating trek reveals some of the best views of the Himalayas especially from the Poon Hill which is considered the best viewpoint in the Annapurna region – and perhaps one of the most beautiful viewpoints on earth. Reaching a maximum altitude of 3193m, anyone with a normal level of fitness would easily undertake this trek comfortably.
Happy Travels
Sincerely,
Palsang Tamang
President of HvTreks
Thank you for visiting us. Please send your message or call our travel experts for further information concerning trip notes or for general inquiries or to make any booking.
Himalayan Vacation Treks & Expedition
Thamel, Paknajol, Kathmandu, Nepal
G.P.O Box: 3779
Tel-No: +977-1-4250117
Mob/Viber/WhatsApp: +977-9841506950
Mobile(Operation Manager): +977-9746238671
Email: info@hvtreks.com palsangtamang2003@yahoo.com
In The Netherlands:
Hermann Van Hoof: hermannvanhoof@ziggo.nl
Mobile: +31651353028
In Denmark:
Janni Poort Poort: jannipoort@gmail.com